Bedroom (Night)
The Bedroom now has a matching Night scene full of Christmas decorations. I'm not sure if these decorations will stay all year round - happy to hear thoughts on that!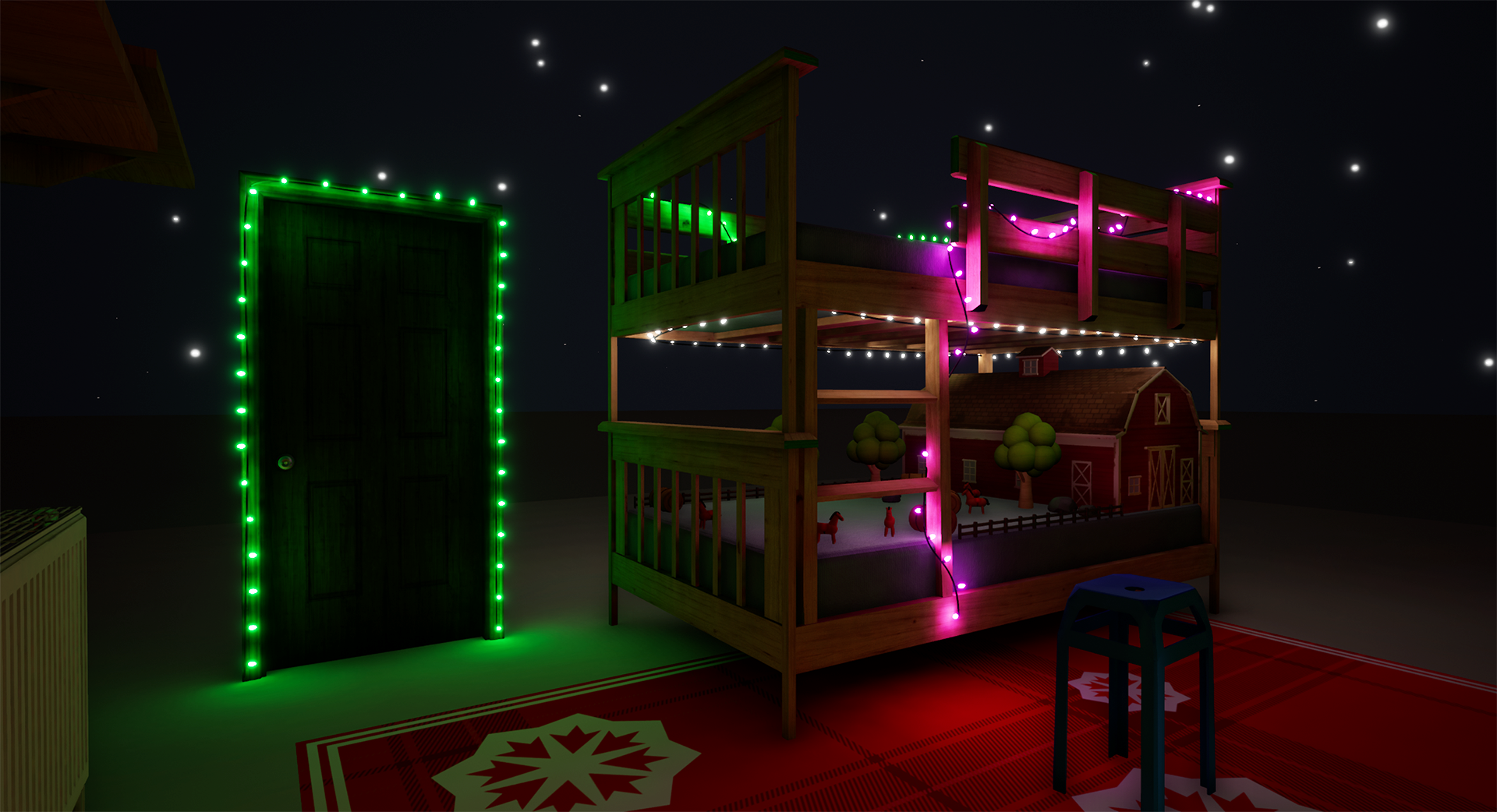 Roman candles
A constant shower of starry loveliness. These are manually turned on and off by left clicking on the rocket.

Gingerbread carriages
A matching set of carriages for the gingerbread train, finally!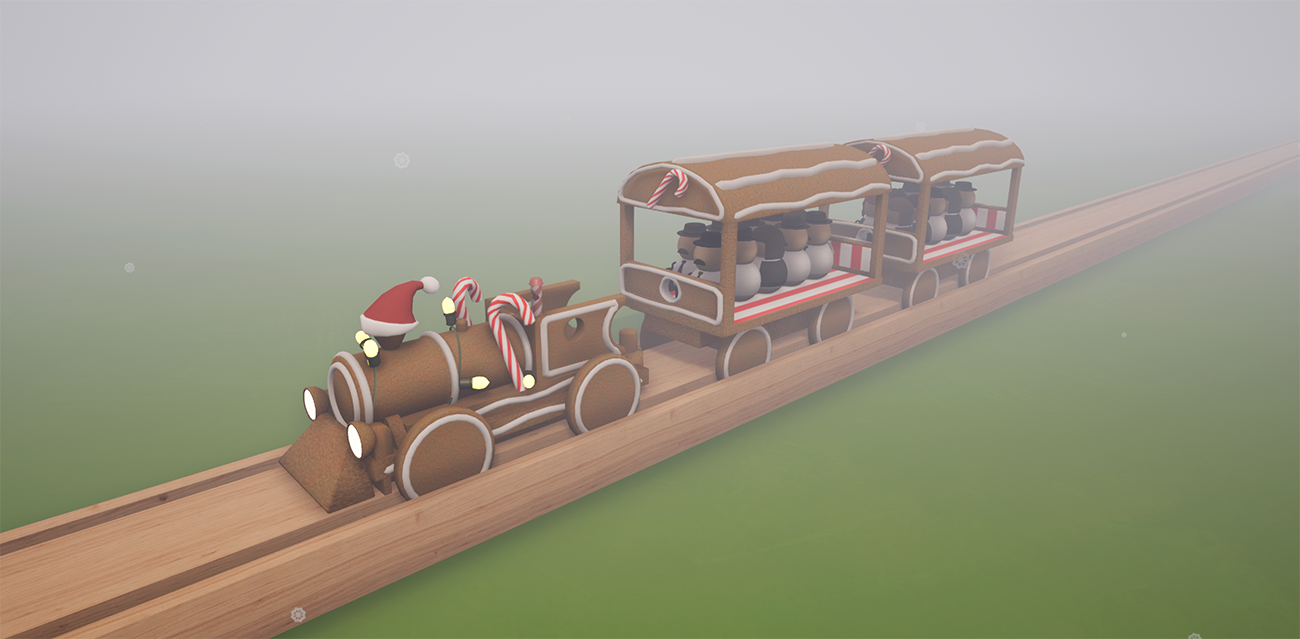 Looking forward to 2019
I've got a lot of things planned, some you might be expecting and some you're probably not!
Some frequently requested features which are nearly ready to release include:
Roads - made with the same automatic building as track pieces
Full set of emergency service vehicles and passengers
Image importing so you can put your own pictures on certain objects
Key rebinding
Changes:

The delete buttons in the Train menu now need to be held down for 1 second before they activate to prevent accidental pressing
Improved the Firework (Trigger) visuals and added a unique thumbnail
Fixed the gingerbread train button not working before opening Style Options once
Made Passenger Carriage collision more accurate
Fixed an issue if you play with a gamepad but use the keyboard to enter text for Signs
Improvements to the lighting in Modern Apartment (NIght)
A lot of back-end changes to how controls work in preparation for key rebinding, they should (hopefully) behave the same
Japanese has a new and improved font
Improved the layout of many pieces of translated text
Fixed some style inconsistencies for punctuation in various languages
The names of the Example save games are now properly translated
Files
Tracks: The Train Set Game (64bit)
646 MB
Version 0.7.0
Dec 19, 2018
Tracks: The Train Set Game (32bit)
619 MB
Version 0.7.0
Dec 19, 2018
Get Tracks: The Train Set Game